Visit Colby Interior Designs Portfolio
Visit Colby Interior Designs Portfolio

modern/sleek & traditional
Interior Designs Services
custom
Furniture & Upholstery
custom designed
Permanent Botanicals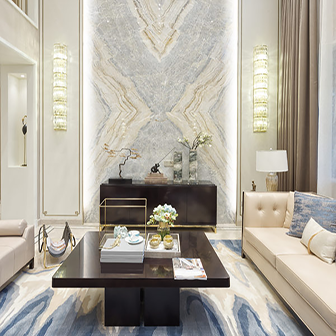 Jennifer Colby DSA
Certified Color Expert.
Colby Interior Designs and Custom Draperies is a full service residential design firm with a passion for creating distinctive and functional interiors. With over 30 years of experience in fashion and interior design, I understand that each customer is unique and that their home reflects their personal style.
Whether it's a traditional, transitional or eclectic style, I strive to create the best interior design solutions for each client in a collaborative and fun process. With a meticulous eye for detail and strong knowledge of lifestyle trends, my clients have found that my unique personality and creative approach assures the inspired realization of their grand vision.
From the ground up, complete remodel or a single room, no job is too large or too small for Colby Interior Designs. I am passionate about creating distinctive and unique home interiors for you.
Colby Interior Designs is passionate about creating unique and distinctive home interiors with a modern sensibility. Our mission is to excel at remaining "design current" while creating timeless home interiors for each individual client. Member of
Named one of the Best Interior Designers in
Dallas, Texas
Interior Design Magazines is going to show you 25 amazing interior designers that have been impressing all the interior design aficionados within every style of décor. Based in Dallas, these designers stand out for their amazing capacity of establishing the most wonderful settings. Colby Interior Designs ranked #6 on our list, is a full-service residential design firm with a passion for creating distinctive and functional interiors. With over 30 years of experience in fashion and interior design, Colby Interior Designs understands that each customer is unique and that their home reflects their personal style.
"I have used Colby Interiors Designs when moving to my new home in Frisco. Jennifer is an extremely gifted and talented interior designer, and I feel very fortunate to have met her. She came into my home and gave us wonderful ideas, while also trying to incorporate her ideas with our existing furnishings. She will also listen to your ideas, likes and dislikes and try to incorporate those ,also. I've worked with several designers who try to push their ideas on you and then you end up not liking what you've chosen. I felt Jennifer was honest and fair with us in all our dealings. I would highly recommend her to anyone. She has a lovely personality, with a wonderful sense of humor, also. I love my new home!"
Betsy Koontz
"Have used Jennifer in 2 different homes. She brings out the best the home has to offer and makes it so much more than just design. We flew her to our North Carolina home where she worked her magic to the nines. We love our home and Jennifer."
Chef Robin White
"Jennifer has done an outstanding job for us. As soon as she took a tour of my house you could see her creative mind piecing things together to make it better. She has a gift for design, I appreciate her being up front with me on what I needed to make my house a home. You will not be disappointed in her design expertise."
Peggy Jurgensmeyer
"When my wife mentioned hiring an interior designer I thought it would be a waste of money and time and a giant head ache. I am man enough to admit I was wrong. I love our new home. The house is brighter, cleaner, and it feels like a real home."
Gabriel Canto
"Jennifer did some custom draperies and silk floral arrangements for my home in Preston Hollow. She was so wonderful to work with. I cant wait to Re-do my Master Bedroom with her! Thank you again."
Rachel Waddill-Sogar
"Jennifer was very active in the early stages of building my new home. Her creative eye for detail captured such a uniqueness from the window treatments, color combinations for specific rooms, and even outdoor patio. I was truly impressed as how she measured the cabinet window panes so that the perfect decor for each could be displayed."
Keith Palmer
"Jennifer Colby is a fabulous decorator! I would use her for all of my projects! She put her time and my personality into her decorating. She guided me in a way that made My house flow and look absolutely beautiful. I needed to update my house from the brown trend and she did a beautiful job. It was a big job with a $2 million house but she did it with ease. I've seen her work from apartments to big homes she can do it all!"
Becky McOmber
"1 year ago Colby designed our home interior. I must say they are
very professional and dedicated team."
Keron Kean
"I have to say that Jennifer was the BEST decision I have made in a long time! She is easy to work with and I think one of her strongest qualities is her eye for color. She was able to assist us with choosing paint colors and fabrics that look so perfect together. Our house turned into a HOME that is comfortable and a place to have friends gather. "
Amy Fry
"We have worked with Jennifer on 2 different homes and several different phases over the last several years. She is amazing and superb at finding those special and unique items that make our home has that extra special touch. I highly recommend her to anyone needing an interior designer. She is a master at her craft and the only decorator that we have used (out of quite a few) for multiple projects and we will use her again for future projects."
Lisa Bibawi
"Excellent Interior Design services!! Jennifer is highly knowledgeable and provides exceptional consolation and design direction. 100% satisfied and I highly recommend Colby Interior Designs for anybody seeking a qualified, experienced interior designer for any type of style they are seeking."
John Langdon, Jr.
"Don't waste you time with other Designers- Jennifer can handle it all and she really cares that you are happy.
She gives your job her all!"
Rene Pipes
"Thanks to Jennifer, she has done a wonderful job, and I could not have asked for more. I would never think twice to recommend Colby service to anyone who are seeking interior designers in Dallas."
Pancho Ramos